Antonin Decarie's impressive collection is missing only a world title belt 
GATINEAU, QUEBEC, Canada – French-Canadian welterweight contender Antonin Decarie (29-2, 9 KOs) has been fighting his way back to the top of the 147-pound division.  Once ranked No. 1 in the world by the WBO, prior to his unsuccessful interim WBA world title bid in 2010, Decarie has been rated among the top 15 in his weight class for the past five years.
Presently ranked WBC #8 and IBF #13, Decarie continues his journey March 28, headlining the seventh installment of the popular Fight Night Series against former Mexican champion Pablo Munguia (19-4, 11 KOs), to air live on pay per view from Lac Leamy Casino in Gatineau, Ontario, Canada.
Fight Club Series, presented by Eye of the Tiger Management (EOTTM), is being distributed in the United States by Integrated Sports Media for live viewing at 7:00 p.m. ET – 4:00 p.m. PT on both cable and satellite pay-per-viewvia DIRECTV, iN Demand, DISH, and Avail-TVN. The event may also be watched worldwide on PPV at www.PunchingGrace.com
.
Decarie lost a close 12-round decision in 2010 to Souleymane M'baye (38-3-1), in the winner's backyard in France, for the vacant interim WBA World welterweight title.
The Montreal fighter quickly rebounded, winning his next three fights to set the stage for his HBO network debut versus unbeaten Alex Perez (16-0) at Foxwoods Resort Casino in Connecticut on the Gennady Golovkin-Mathew Macklin undercard. Decarie turned in perhaps his best overall performance to date, stopping Perez in the sixth round to capture the vacant NABF title.
"I prepare well for every fight and can't really explain why that performance was my best," Decarie said.  "I only had three-week's notice to fight Perez, but I was already in the gym and became motivated to fight on HBO.  I really wanted to shine at the right time.  The reason I wanted to put on such a good performance was to impress and it was important that I out-boxed him.  Before the fight at the HBO meeting, I told Roy Jones that, after two rounds, I was going to take him into deeper waters and hurt him late.
"I really didn't get to meet U.S. fans after the fight but I did get a lot more respect. The fans were great that night.  The fight was important for me because it gave me an opportunity to fight again on HBO against Luis Abregu (34-1).  After the Perez fight, I was ranked No. 5 by the WBC, and that's why I got the challenge Abregu for the No. 1 position."
They fought seven months later for the vacant WBC Silver championship in Argentina, before more than 50,000 fans in Buenos Aires on the Sergio Martinez-Martin Murray card.  The invaluable learning experience he gained in that fight, albeit in a disappointing loss by 10-round decision, has made Decarie an even better all-around fighter, positioning him once again for a world title shot.
"Unfortunately," he explained, "I lost the fight.  Fighting in front of 50,000-plus people was an amazing experience.  My goal was to win and I believed I could.  I believed 100-perecent in my skill and in myself. I know I have the heart of a champion.  I started out fighting as a pro to become world champion and I know I'm close.  I'm working hard to get back.  I was disappointed to lose to Abregu, of course, but I've won my last two fights and I'm going to make another statement March 28th.  This will be my second fight in 2014. I expect to be busy and get a world title shot by the end of this year, certainly by the beginning of 2015.
"The biggest thing I took from the Abregu fight is I can take any kind of pressure. Jean Pascal is a close friend of mine and I walked into the ring with him when he fought Lucian Bute.  Bell Centre was packed with 20,000 people, but it didn't really seem like a lot after fighting in front of 50,000 to 60,000, where there was almost three times as many people.  I've learned how to deal with that pressure; you can't buy experience like that.  I did it in a losing performance but I haven't lost my motivation to be world champion.  March 28th is my next step towards a world championship fight.  I won't be stopped."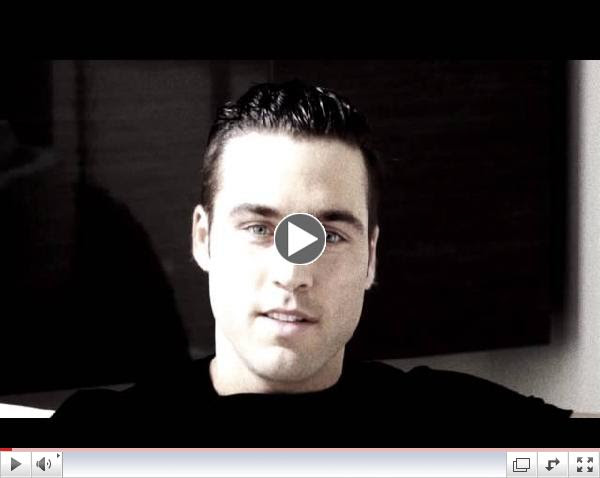 Antonin Decarie Up Close with PunchingGrace – Ready for his World Title Belt
Losing a high-profile fight like Decarie did to Abregu often sends a fighter either one way or the other, continuing as a journeyman or making him even more determined.  Decarie, according to EOTTM president Camille Estephan, believes Antonin falls into the latter category and he knows why.
"A champion fighter needs the right people behind him so he can get an opportunity to build himself back up," Estephan noted.  "You don't want him right back in a bad fight.  Antonin knows that he has that.  He may have lost to Abregu but he's stronger because of it and moving forward.  He is serious, disciplined and has heart.  He has developed since that fight.  We all have an investment in in him and the reason we do is we're 100-percent confident that he will work as hard as possible to become world champion."
In the 10-round co-feature, Lebanese-born Montreal super featherweight Baha Laham (12-1-2, 5 KOs) faces southpaw Roody Pierre-Paul (8-1, 5 KOs) for vacant WBC Continental Americas title.
The undercard will feature many of Canada's most exciting prospects includingSchiller Hyppolite (8-1, 5 KOs) vs. Georgian super middleweight  George Beroshvili (8-1, 5 KOs) in a 10-round bout; super middleweight Pascal Villeneuve (3-0, 2 KOs) vs. Francois "The Tank" Miville (6-1, 2 KOs) andMitch Louis-Charles (3-1-1, 2 KOs) vs. Guillaume Tremblay-Coude (2-0, 1 KO), cruiserweight Samer Baraket (2-0, 2 KOs) vs. Sandy Pembroke (3-7, 1 KO), and heavyweight Zack Bunce (2-0, 1 KO) vs. Steven Harvey (4-1, 2 KOs) in four-round fights.  Highly-touted light middleweight prospect Steven Butler, at 18 the youngest Canadian National Champion, will makes his professional debut versus Jean-Francoise Plourde (1-0) in a four-round match.
All fights and fighters are subject to change.
For further information about Decarie and the Mar. 28, please visitwww.eottm.com, www.PunchingGrace.com or www.IntegratedSportsNet.com, or follow on Twitter @eotmvd, @DecarieBoxing and @IntegratedPPV.